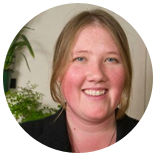 Specializing in
Integrative Massage
Trauma Healing
Craniosacral Therapy
Somatic Experiencing
Depth Hypnosis
Chronic Pain
Digestive Disorders
Fibromyalgia
Anxiety
Depression
Stress Reduction
Autoimmune disorders
Energy Medicine/Reiki
Shamanic Healing
Hypersensitivity
Inner Critic
ADVANCED MASSAGE THERAPIST, SOMATIC EXPERIENCING PRACTITIONER, DEPTH HYPNOSIS PRACTITIONERS
*Please note, Tiffany is currently on maternity leave and not accepting new clients.
Tiffany Wade is the Founder and Director of Emergence Healing Arts Studio. She has been working with body-based healing modalities for over 18 years. She began working early with Craniosacral and Somatic Therapies, and has completed over 1600 hours in training. She completed her three year Somatic Experiencing training in 2007 with it's founder Peter Levine. Tiffany has Assisted both Somatic Experiencing and Craniosacral trainings since then. In 2015 she completed her Depth Hypnosis Practitioner Certification and Early Developmental trauma training.
Tiffany has had the privilege of working with many of the bay areas finest teachers. These have most recently included Isa Gucchiardi for Depth Hypnosis work, Giorgia Milne's biodynamic mentorship program, and Kathy Kain's practices to work with trauma in the body and early developmental trauma. Her passion is helping people reconnect to their own inner healers, and exploring the connection between trauma healing and social change.
My work is highly integrative and intuitive, with an emphasis on supporting clients in accessing their own inherent health, resilience to stress, and a greater connection to themselves and their body.
I count myself as extremely blessed to have been introduced to the healing potential held within Craniosacral Therapy and Somatic Experiencing from the very beginning of my path in the healing arts. A student for life, I was led to the study of Depth Hypnosis and Shamanic methods of dealing with trauma, and most recently new developments in the treating of early trauma- both of which often offer exciting possibilities for clients who have suffered "without hope" from chronic physical, emotional, or spiritual issues.
Prior to my path as a bodyworker I was a community organizer, most specifically working with the American Friends Service Committee's Criminal Justice Program. My work centered on issues of Solitary Confinement, and the traumatic effects of our prison system on prisoners, their families, and our communities at large. That work led me to delve deeper into avenues for personal and collective healing. I am a firm believer in the correlation between cultural harm and personal harm, and that personal and community healing is the foundation for larger social change.
I specialize in working with all forms of trauma and overwhelm and chronic conditions that have felt hard to resolve through other methods. I profoundly grateful for the deep healing these techniques can offer clients who feel they have "tried everything".