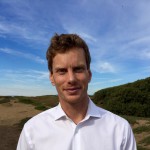 Specializing in
Children & Adolescents
Family Therapy
Life Transitions
Stress
Anxiety
Depression
Trauma
Self-Esteem
Separation/Divorce
Co-parenting
Gender/identity
End of Life/Bereavement
Anger Management
Social Skills
School/Career success
Matthew Higgins, LCSW- Licensed Clinical Social Worker

Matthew Higgins has over a decade of experience promoting wellness in children, adults and families. His approach includes cognitive behavioral therapy, solutions focused therapy, narrative therapy, mindfulness practices and play therapy for children and adolescents.  He is deeply committed to social justice and restorative practices. In addition to private practice work, he provides therapeutic and behavioral support to children and families as a School Social Worker in San Francisco's public schools.
I believe that psychotherapy is a dynamic process that furthers self-realization, healing and growing. Each person benefits from an individualized approach and I focus on clients' goals and needs to determine which approach will be most effective.
I offer a warm and supportive, yet challenging environment in which to explore concerns and make meaningful and lasting changes.