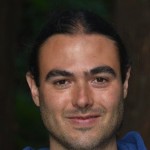 Specializing in
TMJ issues
Neck pain
Low back back
Knee pain
Stress
Plantar fasciitis
Fibromyalgia
Joint pain/arthritis
Posture issues
Scoliosis
Sciatica
JED BENTLY, CERTIFIED ROLFER
Jed was trained as a Certified Rolfer from the Rolf Institute in Boulder, CO. Before that he studied massage at the Boulder College of Massage Therapy. Since graduating from the Rolf Institute, he has expanded his skill set with trainings in craniosacral therapy with Hugh Milne and Visceral Manipulation. Before embarking on his healing education and career, he received a B.A. in Philosophy from Duke University.
I have a passion for helping bodies release the past and come fully alive. As my work deepens, I'm continuously amazed at the profound intelligence of our bodies and their capacity to heal. It seems to me that they have an innate knowing of health and alignment, but it does take some skillful help to guide them to their greater integration and well being.
I'm dedicated to helping people not only achieve pain relief, but also to come to deep healing in their bodies and selves, and find their authentic, joyful expression in the world. Our bodies are our homes, and when we don't like them or they start breaking down we can't just decide to move out and find a new one. We are in it, with our bodies, together, for the long haul, for better or for worse. That's why I am so passionate about helping people to come to a sense of peace and relaxation in their relationship with their bodies.
Our entire lives are woven into our flesh. For that reason Rolfing can be tremendously powerful in helping to heal not only on the physical level but on emotional, mental and spiritual levels as well. I love to help  my clients meet their goals, whether they are looking to get out of pain, heal past trauma, both physical and emotional, or connect more deeply with themselves and their bodies.