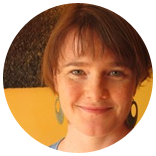 Specializing in
Marriage & Family
Addiction & Recovery
Depression
Anxiety & Stress
Obsessive Thinking
Creativity Blocks
Insomnia
Grief
Trauma Recovery
DR. EMILY BARRETT, Psy.D. – PSYCHOLOGIST

Emily Barrett has years of experience working with a wide variety of problems. She has intensive training with addiction, depression, and recovery from trauma, affording her numerous options for approaching these problems and creatively helping people heal these areas of their lives.
Emily's therapy practice is guided by the principle of mindfulness and deepening our awareness and presence, which can help us experience wholeness, creativity, and meaning in our lives.

My ultimate goal is to help people live more fully and to access their life's potential. I see adults, adolescents, and families for psychotherapy. I believe that growth and change require a safe and trusting relationship. I will make every effort to help you feel both supported and challenged as we work together. I will also check in with you regularly to make sure you are getting what you need from therapy.