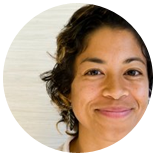 Specializing in
Upper Cervical Chiropractic
DR. ANJANNETTE PRICE, DC – UPPER CERVICAL CHIROPRACTOR

Anjannette Price is a graduate of Life Chiropractic College West. She participates in annual international Chiropractic trips that provide free care for the surrounding communities. Her most recent endeavor occurred in El Salvador where she was part of a team that helped more than 10,000 people.
She received her B.S. in Exercise and Sport Science from the University of San Francisco and has been healing bodies and minds ever since.

This specialized care utilizes a medication-free, non-invasive approach to health so the body can heal naturally on its own. Due to our expertise on the Nervous System, the Cause of a problem is addressed, rather than just the Symptom. Thus, this customized care is not only beneficial for acute injuries, such as motor vehicle accidents, but for chronic conditions, including TMJ, vertigo, depression, and more. In addition, individuals suffering from chronic stress and trauma also benefit.
My goal is to serve you and your family by reducing discomfort and pain while achieving optimal function and wellness.