We have so many events happening at Emergence this week and through November that it bears listing them all out here in one place!
Friday Nov. 9th

THIS TIME LAST YEAR: Grief & Loss of a Loved One
Free! Drop-Ins Welcome 6pm
Have you lost a loved one in the last year and wonder what it will be like this winter holiday season for the first time without them?
In this support group we will share our stories and be held by others in similar circumstances. We will also explore how grief can go unrecognized and that it is an important part of your life experience.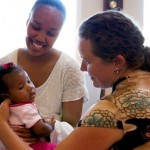 for precrawling babies
FREE! Pre-registration

required

. 10-1:30pm
The Bay Area CranioSacral Children's Collective invites you to participate in the second Sunday of the month Infant CranioSacral Free Clinic. Precrawlers and their parents are encouraged to RSVP for appointments. If you have been curious about what CranioSacral is and how it can help your baby, this is a no risk opportunity to get to know the work, therapists in our community and meet other parents with babies.



Wednesday Nov. 14th
THE BODY DECODED

: Demystifying the Role of Emotions in Health and Healing 
Free! Drop-Ins Welcome  7:30pm
"Your body is always talking to you, telling you what it needs and where it is stuck, but in the modern world most of us have forgotten how to listen. We will look at how to translate the messages your body is giving you and teach you tools you need to communicate effectively with your whole self."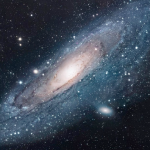 Thursday Nov. 15th
LUMINOUS BEINGS: Health, Beauty, and Inner Alchemy
Acupuncturists Robert (Tre) Laughlin L.Ac., and Amy O'Donnell L.Ac. present the classical Chinese Medicine approach to health, beauty and inner alchemy. Useful for all genders, this information holds secrets of an inner transformative process, or "alchemy" which is only now becoming available to the West. Tre and Amy discuss secrets to longevity through acupuncture facial rejuvenation, nutrition, herbs and qigong.
7pm $15 includes: Lecture, demonstrations. herbal elixirs and beauty enhancing truffles!
Each participant will receive a coupon for 50% off their first facial rejuvenation treatment!
ONGOING CLASSES
Community Acupuncture Wednesdays 5-8
Morning Qi-gong series with Tre Laughlin— Full! Call for next series.
Mindfulness & Emotional Clarity series w/ Pawan Bareja— FULL!